So monday morning started off with me waking up 7am!!! and don't forget i was still a bit hungover from eliza's party the night before. anyways, get up with only 4 hours of sleep and headed over to joe and cindy's house in mission valley...and then finally off to costa mesa for a 10am meeting with stussy.....and might i add, i love when joe last minute volunteers me to drive! hahaha jk bro! he puts gas in my car anyways!!!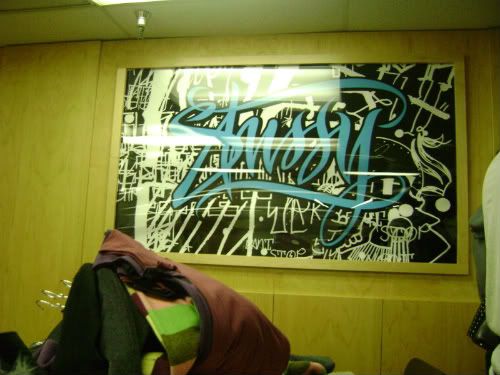 welcome to stussy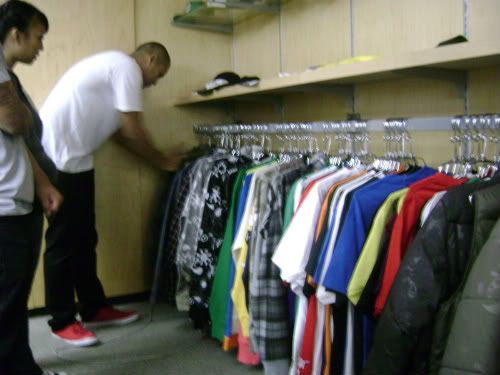 joe picking out holiday items for AVNT/GRDE
after the 2 hour meeting, what better place to eat for lunch??....MCDONALDS!!!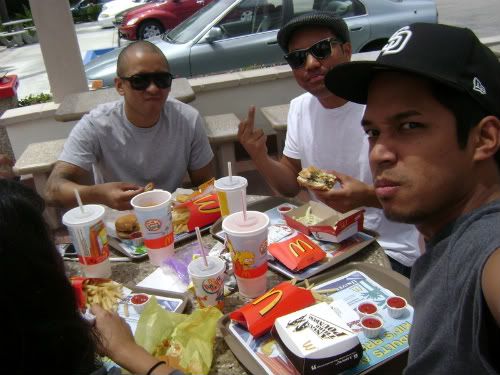 after lunch we headed back to AVNT/GRDE to get some work done.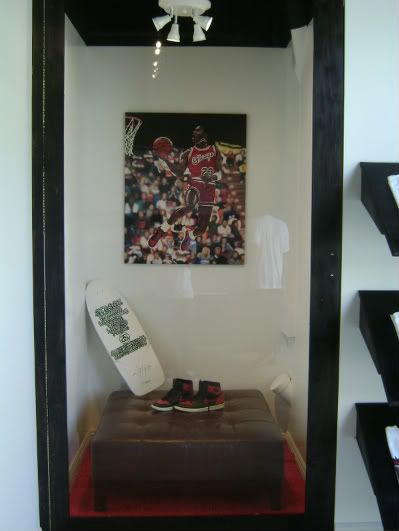 check out the new JORDAN tribute display in the front of the store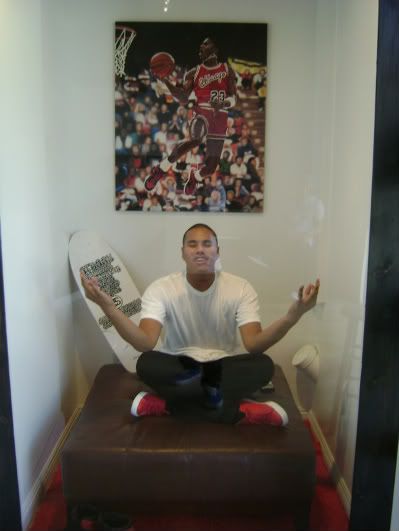 JOE being one with his airness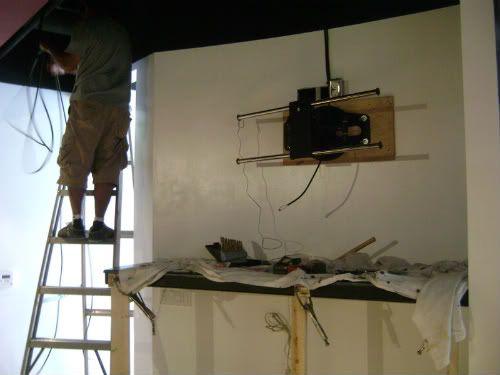 new VIZIO TV mount being put into place by JABAR's uncle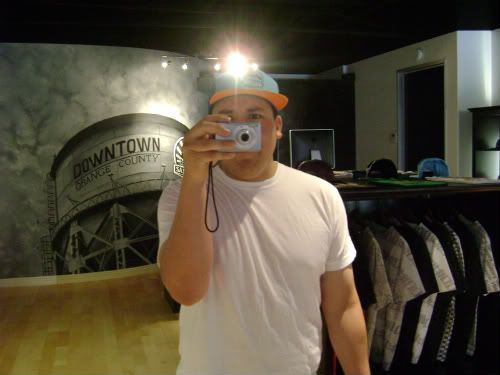 I SPY GIO
later on joe interviewed the two owners of the store...JABAR AND GIO....holy shit these guys take forever to interview! jk guys! we had to take several cuts jus for them to finish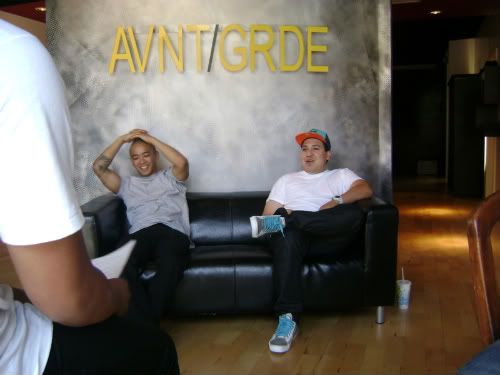 there's this rumor going around the block next door to AVNT/GRDE that there is a "massage parlor" upstairs..and today we saw several dudes jus posting up in front of a door waiting to be let in...so we decided to wait in line too....no one came out!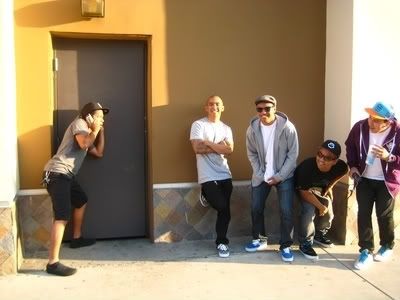 "i jus want a hand job!"-???????
afterwards cindy,joe,ed and i headed back to san diego...i made joe drive home so i could sleep.thanks!
when we got back home...mark marcelo and michelle met up with us to film the interview of me,mark and ed...first attempt was to film in the library at SDSU..however, too many people and we knew we were gonna be super loud!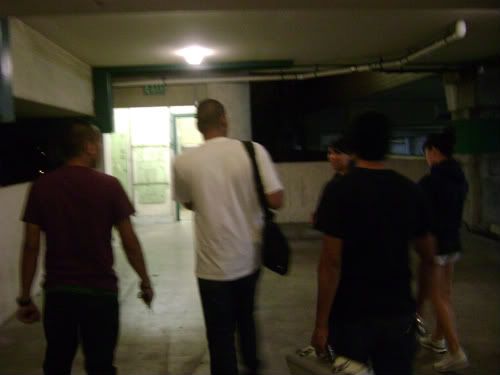 we got a tip from cindy that in the physics hall..they leave the doors unlocked..so walking around looking like we're up to no good...we find ourselves in a classroom in the middle of the fuckin night...how random!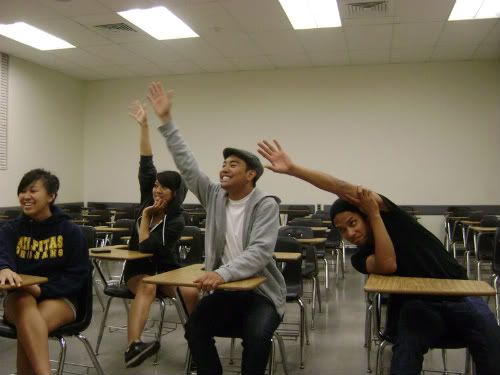 teacher! teacher! teacher!
the reason behind the interview was for the upcoming collaboration with mark marcelo,ed and myself of mindz alike with AVNT/GRDE on a mixtape and us 3 dj'ing the opening party this saturday.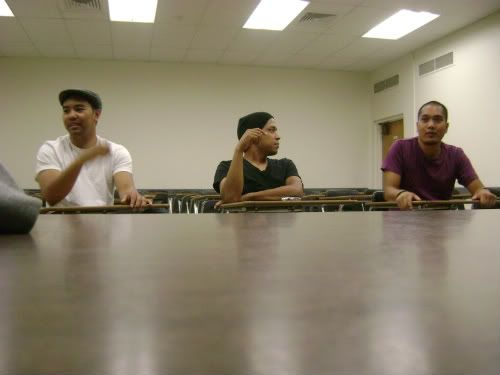 video interview in full effect!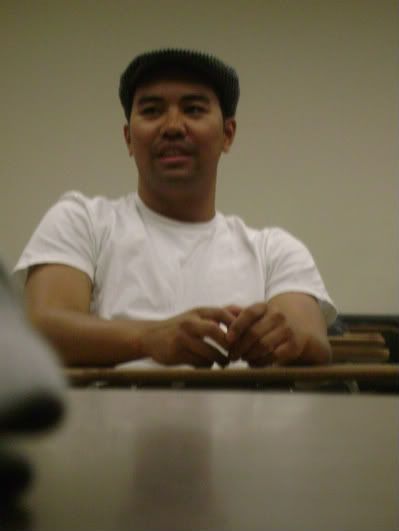 im thinking in my head..."these are dumb ass questions joe!".....hahahaha jk!
guil decided to meet up with us during the interview..and after we were done....we had 2 minute roast on guil on camera!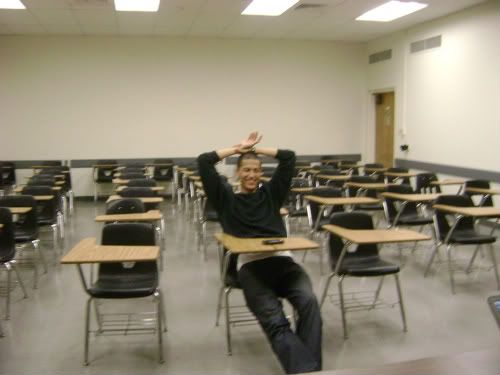 he hated it...same answer for all questions..."FUCK YOU!"
walking back to our cars...and we all parked in the structure on the top floor...joe decides to have man games...a foot race in the parking lot!..and me being bored..i accepted...
FIRST RACE: GUIL vs JOE vs JULZ......JULZ the winner...by a landslide(honest to god)
SECOND RACE: GUIL, JOE, JULZ, MARK MARCELO, ED AND BIN......ED/JULZ winner(close)
THIRD RACE: JOE vs JULZ....winner....some say JOE, some say me some say tie..we'll never know!
VIDEO WILL BE UPDATED SOON!!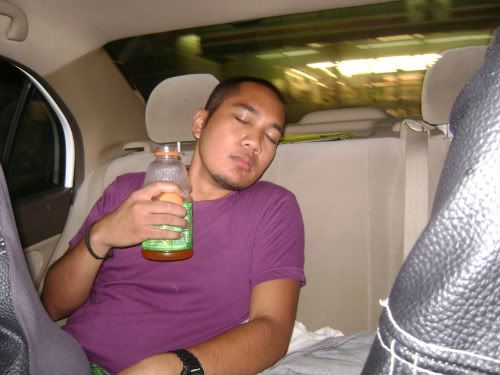 One race and mark is knocked out
after a quick picker upper at 7-11...no one wanted to go home..so we went back to the parking lot in front of joe/cindy's to just hang out.....and with me and joe being bored...someone is gonna get punkd...and its usually...
(each cart was locked together)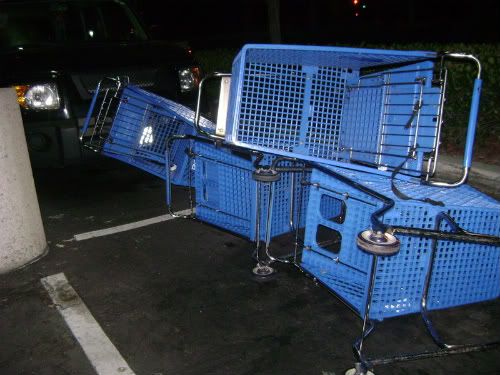 no other than GUIL!....Like i said he sets himself up for us to mess with him!!!
Just another case of the mondays